The top life insurance providers provide the protection you want at a cost you can afford. What is the best life insurance policy and company for you given the several policy types and methods to tailor your coverage?
So that you don't have to, we reviewed hundreds of life insurance providers and their policy options. We've identified the top life insurance providers for 2023 by evaluating life insurance costs, third-party ratings, financial stability, complaints, and customer service evaluations.
Best Overall: State Farm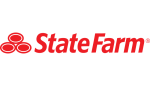 PROS
May qualify for term without a medical exam
Superior financial & customer satisfaction ratings
Multiple policy offerings to fit your needs & budget
CONS
Doesn't offer coverage in Massachusetts
Only provides term quotes online
Policy Types Offered: Final expense, Term, Universal life, Whole life
State farm offers final expense, term, whole life, and universal life policies to fit most life insurance needs. State Farm's term life insurance options include:
Select Term: Available for 10, 20 or 30 years; renewable to age 95 at an increased cost.
Return of Premium: Returns premiums if the insured outlives the initial policy term. Available for 20 or 30 years and renewable to age 95.
Instant Answer Term: $50,000 of death benefit protection for a maximum 10-year term or until age 50, whichever is longer. No tests are required.
For whole life insurance, State Farm offers final expense coverage for seniors in New York up to $10,000. In other states, State Farm provides a standard whole life insurance policy — which is paid to age 100 — single premium coverage — which requires one large premium payment — or limited pay whole life — which requires payments only for 10, 15 or 20 years before the policy is paid in full. The flexibility that comes with this range of options is one of the reasons State Farm is one of the best life insurance companies for adults and children wanting permanent life insurance without a lifetime premium payment.
Universal life insurance with State Farm includes flexible premiums and coverage amounts, allowing your life insurance to change as your life does. Couples can also choose survivorship universal life, which pays the benefit once both spouses pass away. Joint universal life covers two people in one policy but pays upon the first death of the insured couple and can be used by spouses or business owners with buy-sell agreements.
Depending on the product you choose, State Farm offers optional riders you can use to customize your life insurance coverage, such as:
Children's term
Select term
Waiver of premium for disability
Waiver of monthly deduction for disability
Flexible care benefit
Estate preservation
Payor insurance
Runner-Up: Globe Life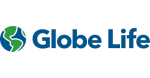 PROS
No medical exam for coverage
Guaranteed acceptance policies for those with serious health concerns
Coverage is capped at $50,000 for whole life insurance
CONS
Coverage is capped at $100,000 for term life insurance
Accidental death is the only rider available
Policy Types Offered: Term, Whole life, Final expense, Guaranteed acceptance
Globe Life focuses on smaller life insurance policies for children, adults, and seniors. You could pay a high price for coverage from other companies if you aren't perfectly healthy, but Globe Life allows you to bypass this possibility by not requiring a medical exam and only asking you to answer a few health questions. Their application is simple, and coverage only costs $1 per month for the first month of coverage. Rates for adults start at $3.49 per month and are based on current age.
If you prefer permanent life insurance, Globe Life also provides whole life insurance for adults and children. Buying life insurance gives your child future insurability, regardless of any health issues they may have down the road. For seniors, Globe Life offers guaranteed issue whole life insurance. There are no medical exams, and coverage is guaranteed if you are between 65-80.
Globe Life also offers term life insurance coverage up to $100,000. Whether you choose whole or term life insurance, an optional accidental death benefit rider can be added, which increases your death benefit if you were to die accidentally. You also have the choice of buying Globe Life insurance online, through the mail, or by meeting with an agent to help you find the best life insurance policy for your personal needs.
Best Value for the Money: Nationwide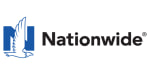 PROS
Large number of products to choose from
Affordable rates
Riders allow customization of policies
CONS
Can only get term quotes online
May be limited in payment options (policy dependent)
Policy Types Offered: Term, Universal, Variable universal, Whole life
Nationwide is one of the best life insurance companies for adults, children, and seniors. The insurance company offers several policy types: term, whole life, universal life, and variable universal life. Currently, only term life insurance can be quoted online. For permanent life insurance, you'll have to speak with a Nationwide agent.
At Nationwide, you can choose from 10, 15, 20, or 30 years of term life insurance coverage. For healthy individuals, this means competitive rates with level premiums throughout the term. You may need to complete a medical exam to get coverage.
For permanent life insurance needs, Nationwide offers several options. You can purchase whole life insurance and pay for only 20 years, or if you want cheaper premiums, you can buy Whole Life 100 with premiums ending at age 100. These policies have guaranteed cash value, which grows tax-deferred and can be used to borrow against or withdraw if needed. You can also customize your Nationwide whole life insurance with riders like guaranteed insurability, chronic illness, terminal illness, critical illness, accidental death, or children's term insurance.
A unique policy option available through Nationwide is its hybrid universal life and long-term care policy, CareMatters. With CareMatters, once you have filed a long-term care claim, you receive 100% of the predetermined monthly cash benefit. You can do whatever you want with the funds and never have to provide bills or receipts. If you never file a long-term care claim, your beneficiary receives 100% of the death benefit when you pass.
Best for Term Life: MassMutual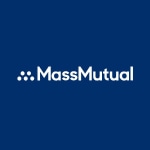 PROS
Several term life insurance options
May be able to get group rates through employer benefits
Some may be eligible for free term life insurance
CONS
May require a medical exam
Only direct term can be purchased online
Policy Types Offered: Direct term, HealthBridge program term, Lifebridge program term, Whole life, Universal life, Variable universal life
At MassMutual, you can get affordable term life insurance in the coverage amount you need to meet your financial goals. MassMutual has 10, 15, 20, 25, and 30-year term life insurance policies that can be converted to permanent life insurance policies. If you and your spouse buy a term life insurance policy with MassMutual, you can combine them and convert them to a survivorship policy if you wish. MassMutual allows you to customize your term life insurance with riders, like living benefits, guaranteed insurability, and terminal illness.
If you need term life insurance coverage fast, you can apply for direct term online in coverage amounts up to $3 million if you are between the ages of 18–64. You'll receive an immediate decision and — depending on your health — may be instantly approved without the need for a medical exam. For all other term life insurance policies, you'll have to speak with a licensed financial professional.
Best for Whole Life: Northwestern Mutual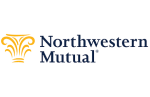 PROS
All policy types eligible for dividends
Several whole life options for different life stages
CONS
Only available through a financial professional
Most applicants require a medical exam
Policy Types Offered: Whole life, Universal life, Term life, Whole life plus, CompLife, 65 Life, 90 Life
Northwestern Mutual offers four options for whole life insurance, with the ability to customize it to meet virtually any permanent life insurance need. As a mutual insurance company, Northwestern Mutual regularly issues dividends to its policyholders when it collects more premiums than it uses. Dividends can be paid in cash or premiums or used to buy more permanent life insurance coverage.
The Whole Life Plus policy is Northwestern Mutual's basic whole life insurance policy. Coverage starts at $25,000, with a maximum amount determined on a case-by-case basis. With Whole Life Plus, you can choose how long you pay premiums, from 10 to 30 years. The shorter the pay period, the higher the premium, but the sooner you pay up the policy. Once paid in full, coverage stays in effect until death, and you still have guaranteed minimum cash value growth.
The 65 Life and 90 Life policies are the same as the Whole Life Plus policy, but premiums are payable until age 65 or 90. Once whole-life policies with Northwestern Mutual are paid in full, the policy can stay in place or be converted to an annuity. The annuity can then be used to supplement your retirement income.
Northwestern Mutual also has a hybrid policy called CompLife. With this policy, you can buy term and whole life insurance in one policy, which can help you save on policy fees. Once the term expires, the rest of the policy death benefit remains as whole life insurance.
You have the choice of three riders to further customize your Northwestern Mutual whole life insurance policy. If you are disabled due to an accident or illness, the waiver of premium rider will pay premiums until you are no longer disabled or the policy is paid up. The accelerated care benefit can help cover long-term future care costs. If you are worried about future insurability, the additional purchase benefit rider allows you to buy more life insurance at predetermined times without the need for a medical exam or health status update.
Best for No Medical Exams: Mutual of Omaha
PROS
Quotes available online
Many riders and benefits
Favorable rates for smokers
CONS
No dividends offered to policyholders
Policy Types Offered: Children's whole life, Term, Universal life, Whole life
Mutual of Omaha offers term, whole life, and universal life insurance policies. If you want to lock in your child's or grandchild's insurability, you can purchase whole life insurance from 14 days old to age 17. The death benefit ranges from $5000 to $50,000. There are only three health questions to answer and no medical exam to complete. As long as the application is complete and the child qualifies, the policy will be issued quickly.
For individuals 18 or older, Mutual of Omaha offers term, whole life, and universal life insurance. Seniors up to age 80 can apply for term life insurance with Mutual of Omaha. You can purchase term coverage of at least $100,000 for 10, 15, 20, or 30 years with the option to convert part or all of the death benefit to permanent life insurance.
People 45–85 (50–75 in NY) can purchase a Whole Life Guaranteed policy without a medical exam. Policy benefits range from $2,000 to $25,000, and rates are locked in at the initial premium amount. Rates are based on your current age, gender, and how much coverage you choose. Your health won't affect the price you pay, and smokers get the same rates as nonsmokers.
Mutual of Omaha has three options for universal life insurance. AccumUL Answers is its basic universal life policy, which offers permanent life insurance, guaranteed minimum cash value, and flexible coverage and premiums. Income Advantage and Life Protection Advantage are indexed, which means you can accumulate cash value faster based on market index performance.
If you can't qualify for life insurance or want more coverage for a lower rate, consider accidental death insurance. Mutual of Omaha offers up to $1 million in accidental death insurance for individuals between 18–70. There are no health questions or exams, and you can include your entire family in one plan. The Auto-Pedestrian benefit pays up to $300,000 if the insured is killed during an auto accident.
Best for Military & Veterans: Prudential

PROS
Works directly with Veterans Affairs
Automatic coverage for service members who qualify
Dependent children get free coverage
CONS
Veterans/former service members must apply within 240 days of separation
Coverage capped at $400K for service members and veterans, $100K for spouses, $10K for dependents
Policy Types Offered: Servicemembers' Group Life Insurance (SGLI), Family Servicemembers' Group Life Insurance (FSGLI), Veterans' Group Life Insurance (VGLI)
Through Veterans Affairs (VA), Prudential offers Servicemembers' Group Life Insurance (SGLI) for current service members, their immediate family and veterans. Military members can get coverage up to $400,000. If you qualify, you are automatically signed up for coverage, and the premium is taken from your base pay. You have the option to increase coverage (up to $400,000 cap) or decline it entirely if you choose. Rates are predetermined and based on your coverage amount.
Your spouse and dependent children can get Family Servicemembers' Group Life Insurance (FSGLI) while you are on active duty or covered by full-time SGLI. Dependent children are eligible for $10,000 in free life insurance while spouses can apply for up to $100,000 in life insurance coverage. Both SGLI and FSGLI can be converted to permanent, individual life insurance. Pay for FSGLI also comes out of the service member's pay, and rates are predetermined.
For veterans and former service members, Veterans' Group Life Insurance (VGLI) is available. VGLI must be purchased within 240 days of separation from the military. You can buy up to $400,000 in term life insurance coverage, which can be converted at a later date to a standard permanent life insurance policy. Like SGLI and FSGLI, rates are predetermined based on your age at signup and the amount of coverage requested. If you are terminally ill, you can request accelerated benefits to use while living, which will reduce the death benefit for your beneficiary. Policy Types Offered: Servicemembers' Group Life Insurance (SGLI), Family Servicemembers' Group Life Insurance (FSGLI)Veterans' Group Life Insurance (VGLI)